Blog: CAG Investor Perception Study Q1 2017
by Scott Fulton | 6 February 2017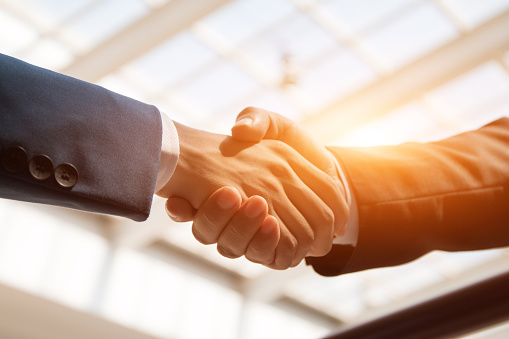 The CAG Investor Perception Study is now available. If you would like to receive a copy please contact Ian Barbour, Business Development, on 020 3763 3431 or at [email protected].

In order to understand better the likely impact of MiFID II on investor behaviour, Capital Access Group, in conjunction with The Times, posed specific questions to Private Client Fund Managers (PCFMs), Pension Funds and Wealth Managers in three specific areas; their attitude to direct equity investment in UK companies, the critical factors in making UK equity investment decisions and the mechanism through which UK companies gain access to fund managers.
We received a strong response with comments from 143 individual fund managers, representing over 50 firms. Collectively, these firms look after almost half of the UK focused equity funds, with almost £300 billion under management. They tend to be "long-only" with no inclination to short sell equities. While there is some stock lending activity, it is materially lower than that of the larger institutions. Typically, the managers of these funds hold shares for longer than their larger counterparts and, critically, are more likely to vote directly, often in support of credible management and strategies. By any definition, these funds as shareholders are beneficial to the long-term stability and prosperity of UK companies.
The responses showed that the majority of these investors have over 60.0% of their funds directly invested in UK equities and 63.0% of those responding believe that the UK is likely to be more attractive for investment in 2017. While two thirds of our respondents expect to maintain their UK exposure through 2017, over 20.0% were looking to increase compared to just 14.2% who expected a possible reduction.
Their appetite to meet UK companies reflects this positive view of the investment attractions. Over half of our respondents met 2 or more UK companies each week in 2016 and over a quarter suggested that they would like to meet more in 2017. This represents a significant opportunity for UK companies to engage positively with a supportive group of interested potential shareholders.
These fund managers have been often overlooked by mainstream brokers because their equity trades do not generate sufficient commission to cover the costs of servicing them. This lack of attention was apparent in the responses we received to the question of how these managers make their investment decisions. Asked to rank key elements, almost half of our respondents deemed physical meetings with companies as critical. Broker research is an important factor with almost a quarter also highlighting this as critical. Similarly, media coverage of UK companies was ranked highly. By contrast, actual contact from stockbrokers was said to be "not important" with 61.0% of respondents offering this view for general sales service and 36.0% for investment analysts' calls or meetings.
In the run up to MiFID II, UK company finance and investor relations departments will have to choose where they deploy scarce resource to support their capital market communications. When considering investor relations budgets for what promises to be a challenging year for capital market communications, it is clear from the CAG Q1 survey that the greatest value will be generated by corporate access.
CAG will be conducting its Q2 survey from mid-March 2017. This will focus on the views of UK listed companies on investor access and equity capital market valuations.